From 11 to 13 January 2021, I facilitated 2 day-training on nonprofit communications and knowledge management during the organizational retreat of SMAid International at Sunyani, in the Bono Region of Ghana.
The first training was on how to develop an effective communication strategy and robust writing skills to increase organizational visibility and sustainability. The 12 participants learned the strategic role of internal communications in creating a sense of organizational belonging and were encouraged to be more active in spreading information's about their organisations' activities to increase the visibility and social impact. They also learned the key components of a communication strategy for NGO, identified the areas which needed improvements and understood the need to simplify communication policies both internally and with stakeholders.
Marc Dela, finance officer at SMAid indicated that:
"the training program has been very educative, impactful and transformative. Everyone was engaged and it was more like a discussion. I learned how to better communicate and the need to expect feedback from our communications activities either at the individual or institutional level".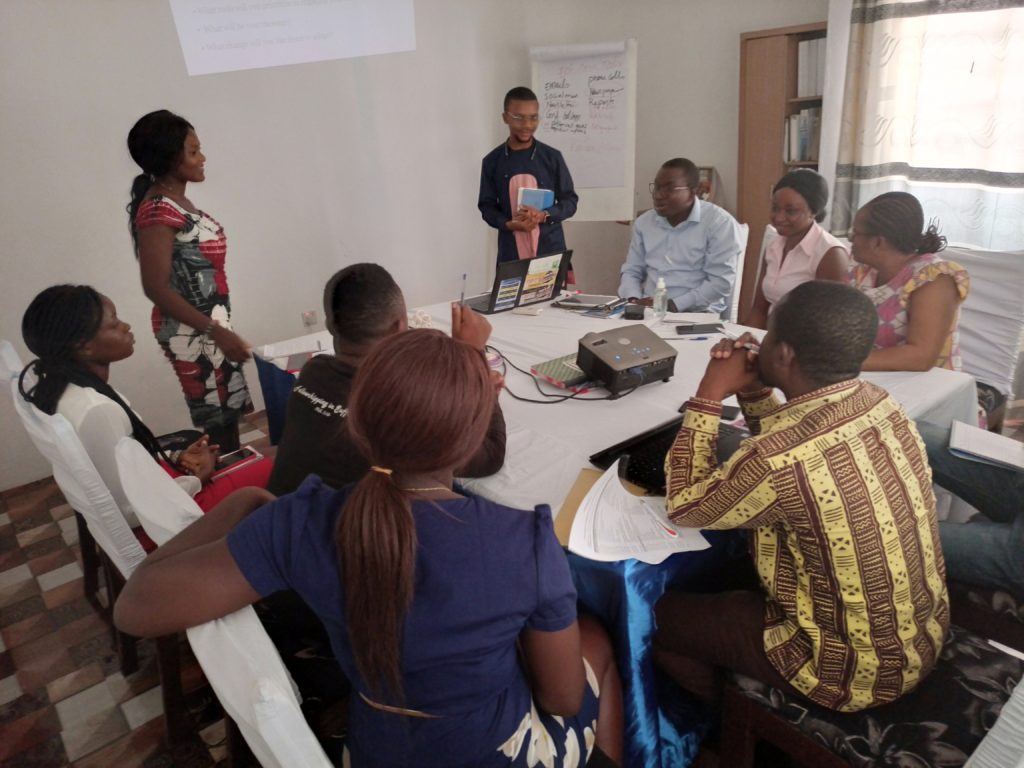 The second training was on how to move "From Personal to Enterprise Knowledge Management Practices", with practical techniques to enhance individual productivity and institutional performance. All the participants were highly active and engaged in this reflective session which enabled them to understand the value of knowledge, data, information and wisdom. They also realized how their personal knowledge management practices, learning goals and habits was influencing their productivity and organizational growth. Finally, they learned how to better coordinate their knowledge management activities by developing a KM strategy with clear goals, identifying knowledge champions to support change adoption and regularly assessing and adjusting the implementation.
When describing the facilitator approach, Joana, an SMAid Staff, declared that: "Everyone is moved by smile and action. […] The presentation material was so clear and concise, using meaningful diagrams. He also provided us concrete and practical steps to facilitate and guide change's implementation. I learned that when you share, you learn more. Also, I learned that communication without feedback is just information."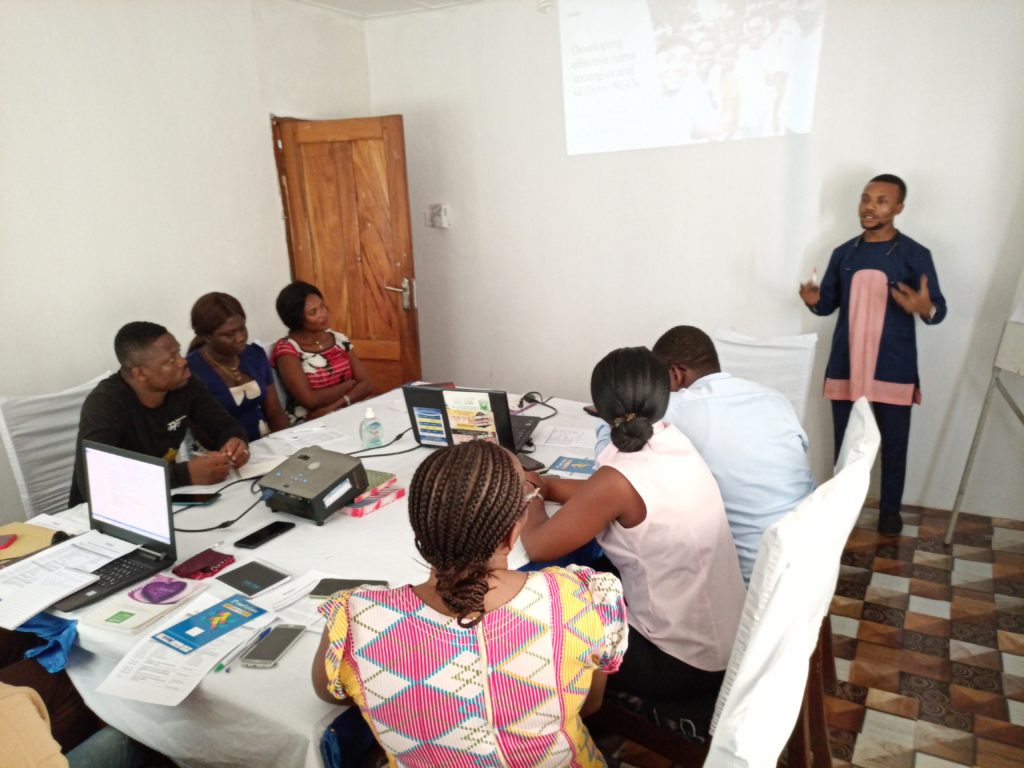 All participants agreed that the training approach was very engaging since many were able to make inputs, contribute to the reflections and draw learnings from the various discussions. At the end of the training, I encouraged SMAid Team to apply the lessons learned into their practice to have different results and organizational transformation.
Kindly contact us at hello@christianelongue.com or on WhatsApp +233(0)550157572 to book for online or face to face trainings on communications and knowledge managements for your nonprofit organization in Ghana or anywhere in Africa.