On February 28th, I facilitated a session on effective and practical tips to maximise our network online and offline organised by the Network of Cameroonians in international development.
If you look for networking tips on the internet, you will find many and can easily become confused.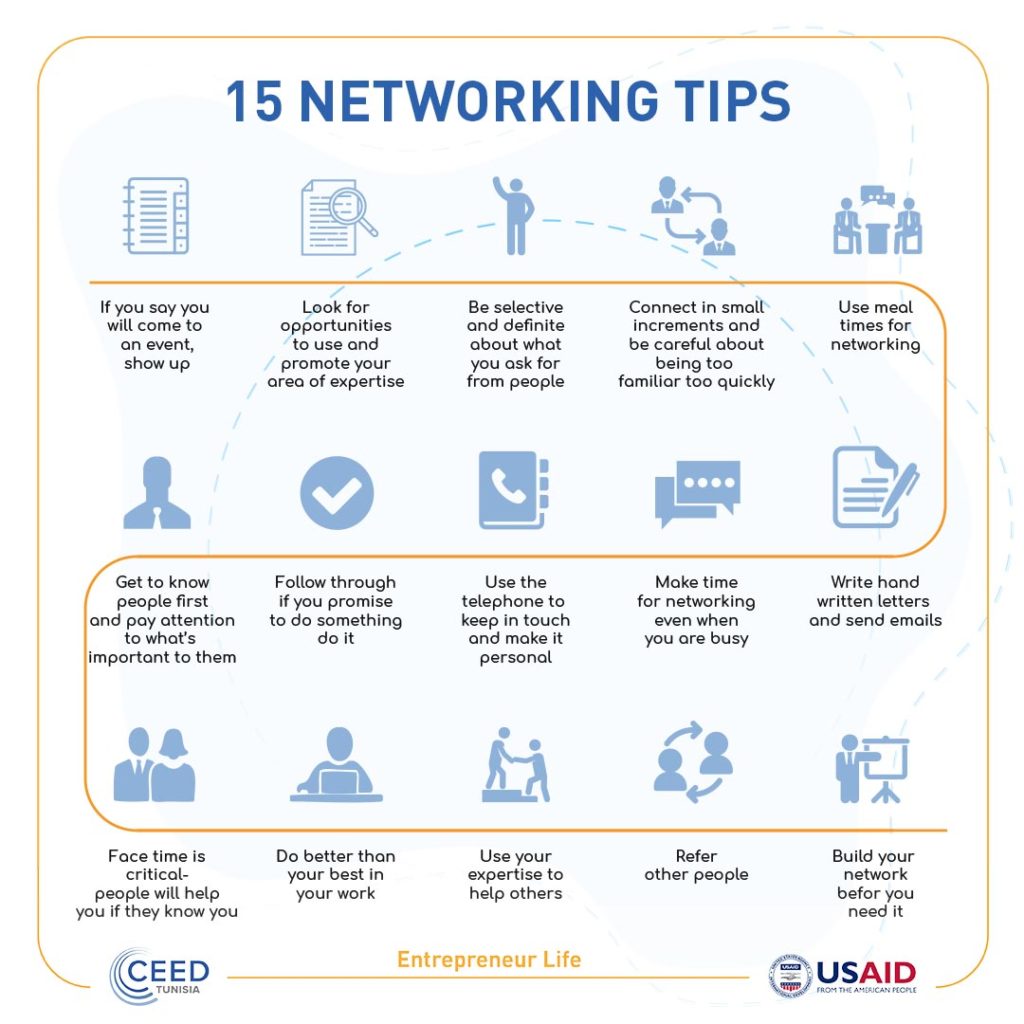 Below are my key essentials for #networking:

1. Know your worth;
Identity is key. Knowing yourself helps to better connect with others. Knowing yourself help to know what you want but also what you do not want. You can befriend everyone at must prioritise the time you invest in every relationship, either professional or personal. Hence knowing your identity, goals and priorities would help a lot.

2. Genuinely Be People Oriented
Value people for who they are first, not only what they have. If you genuinely try to help others first, you will be creating a bank of goodwill that will pay off, when you didn't expect it. People naturally think first to those who have previously helped or supported them in one way or the other. So if you are attending a meeting, don't just focus on looking for what the person can do for you but what you can do for him/her.

3. Networking is a lifestyle.
Don't wait events or meetings to switch on your "networking mode". Be on it always. Your neighbors, colleagues, people you meet in the street, are your network. Don't minimize people for you don' know the future. If you change your mind by considering networking as a lifelong activity, you will always treat people respectfully and with dignity because the stone you may despise and throw away today may tomorrow become the chief cornerstone of your future.
4. Gratitude plus servant attitude always increase altitude.
Always look out for a way to help others everyday. This servant attitude not only contribute to your happiness but brings fulfilment. We earn and learn more by sharing and giving. Service is the key to greatness.

5. Always be grateful.
When was the last time you expressed gratitude to someone who has believed in you and helped you get where you are now? We usually tend to honor people when they are no more. By thanking those who have already invested in you, you will motivate them to do more for you. Learn to say "Thank you" and appreciate those who are caring and helping you achieve your goals.
Don't focus only on getting more connections, focus on connecting and engaging with those with whom you are already connected. A deeper or frequent engagement will always generate new opportunities. Use special events such as birthday, work promotion etc. to express your wishes and gratitude. By doing so, you automatically update and refresh the person's memory of you. Hence increasing the probability of being contacted for an ongoing or future coming opportunity.

6. Be patient
As you give, don't expect the harvest to come fast. It may happen but it would usually come when you expect it the less.
If you follow these 6 key tips, you will surely become unbeatable at networking and it will become a part of your life, not just a one off event or activity.
You can read more by downloading my presentation here: http://bit.ly/NetworkCovid and register for more tips: https://lnkd.in/eyn_5xf
If you would like me to speak at your event, kindly contact me at hello@christianelongue.com and I'll surely follow up to your mail.